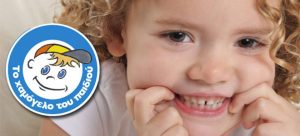 The Smile of the Child (NGO) is one of Greece's leading organizations dealing with children at risk. A Montreal committee, The Canadian Initiative for Lesvos (CIL) has been formed in support of Smile and will result in the establishment of a safe haven and a direct action center for crisis intervention, for children at risk on the island of Lesvos. The center will house both Greek and refugee children, and regardless of nationality and religion.
The following fundraising event is taking place (under the Honorary patronage of Mr. Robert Peck, Canada's former Ambassador to the Hellenic Republic)  with the coordinators of CIL:
Wine Tasting and Food Festival
May 6th and 7th
5757 Wilderton Avenue, Montreal, Quebec, H3S 2K8
Leave a Reply
You must be logged in to post a comment.