The Hellenic Genocide
Quotes from historical documents and related Photos.




The Hellenic Genocide was the systematic torture, massacre and ethnic cleansing of several millions Hellenes (Greeks) perpetrated by the Turks in Asia Minor, Constantinople (called Istanbul by the Turks), Eastern Thrace, Imvros, Tenedos, Macedonia, Cappadocia and Pontos between the beginning of the 1890's and the end of the 1950's.

Millions of children, men and women were tortured and massacred or expelled from their homes only for being Hellenes. In the same places and often at the same time, were also massacred millions of Armenians and Assyrians.

The only "sin" of those millions of persons was to live where their ancestors had lived for thousands of years before the Turkish invasions. The Turkish rulers carried out with unimaginable cruelty their plan to create a "Turkey for the Turks."



All Christians
Refugees. Photo 4 of 11.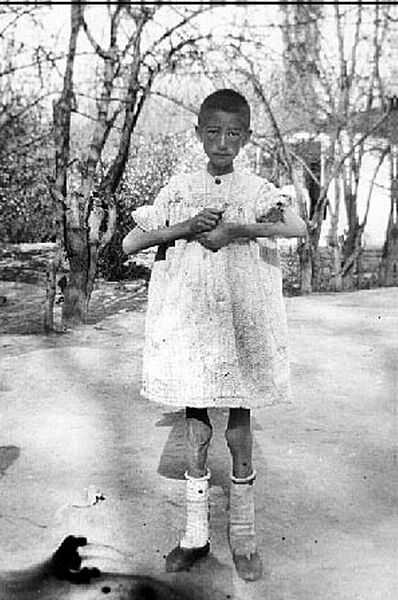 Refugee orphan at Erivan. Like many others, she carried the marks of forced starvation.




Related quote:

Face To Face With Kaiserism
CHAPTER VII:

"The Turks are beginning to take Greeks from the Coast cities into the interior of Asia Minor and are oppressing the Syrian Arabian cities, such as Beirut, where thousands are dying of starvation."