The Hellenic Genocide
Quotes from historical documents and related Photos.




The Hellenic Genocide was the systematic torture, massacre and ethnic cleansing of several millions Hellenes (Greeks) perpetrated by the Turks in Asia Minor, Constantinople (called Istanbul by the Turks), Eastern Thrace, Imvros, Tenedos, Macedonia, Cappadocia and Pontos between the beginning of the 1890's and the end of the 1950's.

Millions of children, men and women were tortured and massacred or expelled from their homes only for being Hellenes. In the same places and often at the same time, were also massacred millions of Armenians and Assyrians.

The only "sin" of those millions of persons was to live where their ancestors had lived for thousands of years before the Turkish invasions. The Turkish rulers carried out with unimaginable cruelty their plan to create a "Turkey for the Turks."



Smyrna
In flames. Photo 4 of 24.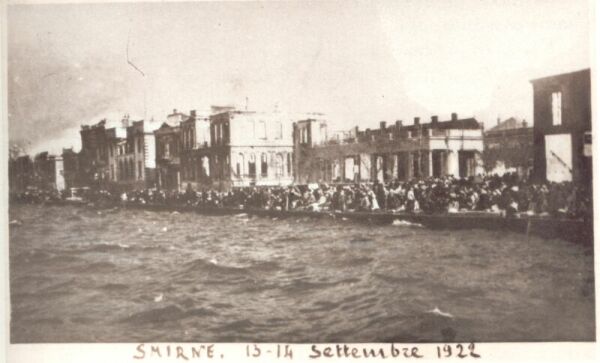 Buildings on fire and people trying to escape. 13-14.Sep.1922.




Related quote:

The Blight of Asia
CHAPTER XXXII:

""Although America would accept no humane responsibility in the Near East, saying that it must be free from troubles and depravities of the Old World, America's blood boils over the burning question of oil. When the word 'oil' is mentioned, the recluse bursts from its retirement upon the instant. America has no concern with Asia Minor while the Turk butchers his Christian subjects by the hundreds of thousands." Pall Mall Gazettes"