The Hellenic Genocide
Quotes from historical documents and related Photos.




The Hellenic Genocide was the systematic torture, massacre and ethnic cleansing of several millions Hellenes (Greeks) perpetrated by the Turks in Asia Minor, Constantinople (called Istanbul by the Turks), Eastern Thrace, Imvros, Tenedos, Macedonia, Cappadocia and Pontos between the beginning of the 1890's and the end of the 1950's.

Millions of children, men and women were tortured and massacred or expelled from their homes only for being Hellenes. In the same places and often at the same time, were also massacred millions of Armenians and Assyrians.

The only "sin" of those millions of persons was to live where their ancestors had lived for thousands of years before the Turkish invasions. The Turkish rulers carried out with unimaginable cruelty their plan to create a "Turkey for the Turks."



Smyrna
In flames. Photo 11 of 24.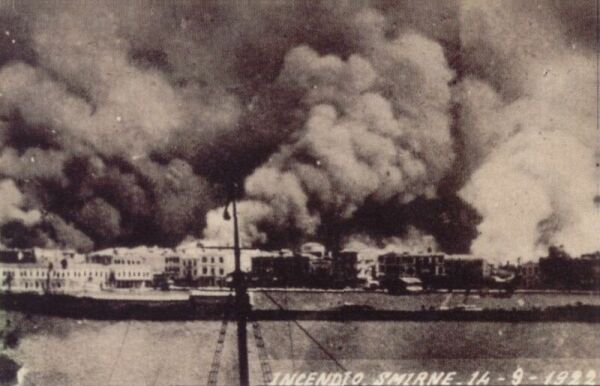 The city on fire. 14.Sep.1922.




Related quote:

The Blight of Asia
CHAPTER XVII:

"During the same conversation Miss Mills told me of a great throng of Christians crowded into a street the head of which was guarded by Turkish soldiers. The flames were approaching and the soldiers were forcing these people to go into the houses. An American automobile passed and the poor wretches stretched out their hands, crying: "Save us! The Turks are going to burn us alive." Nothing could be done, of course, and the car passed on. Later two Catholic priests came up and said to the Turks, "This is a fiendish thing you are doing," and they allowed an old woman to come out of one of the houses."