Ημέρα του εορτασμού της επετείου 25της Μαρτίου, 1821

Η 25η Μαρτίου έχει διπλή σημασία για τους Έλληνες: Είναι θρησκευτική κι εθνική εορτή. Γιορτάζουμε τον Ευαγγελισμό της Θεοτόκου και την έναρξη της Ελληνικής επανάστασης ενάντια στην οθωμανική κυριαρχία το 1821.

Θεόδωρος Κολοκοτρώνης - Ο Γέρος του Μοριά (3 Απριλίου 1770 - 4 Φεβρουαρίου 1843) ήταν αρχιστράτηγος και ηγετική μορφή της Επανάστασης του 1821, πολιτικός, πληρεξούσιος, σύμβουλος της Επικράτειας.

Celebrating the anniversary of the Greek revolution of 25th March 1821

March 25 has a double meaning for the Greeks: it is a religious and a national holiday. We celebrate the Annunciation and the start of the Greek revolution against Ottoman rule in 1821.

Theodoros Kolokotronis - Geros tou Moria (April 3, 1770 - February 4, 1843) was a commander and leader of the 1821 Revolution and later, politician.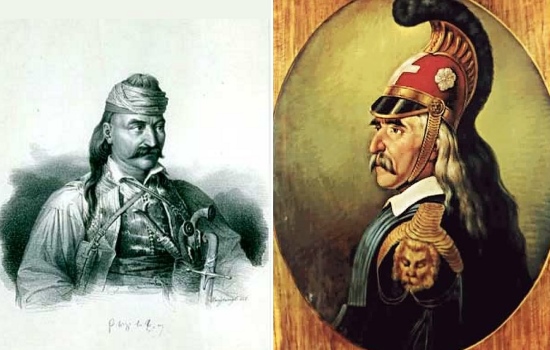 ---
Click on image to view large
---
Copyright © 2010 Hellenic Electronic Center
All Rights Reserved