History Vs. Μisinformation
The new tv series "Troy:  Fall of a City" is a BBC/Netflix production.  This production features the historical hero, Achilles, who was also glorified by Greek Mythology.  His physical description and demeanor have been documented from antiquity by historians and philosophers-poets.
The casting of Achilles by BBC/Netflix is a travesty.  What's the reasoning for the rewriting of history?
There is no judgment on the performance of David Gyasi (Achilles) who is a fine actor, nor can anything be said against him.  The contention is directed to BBC/Netflix which should rethink their choices.
There are obvious choices and superficial preferences which must be made when producing a tv series based on historical facts.  For example, President Barack Obama's biography simply cannot be played by a white actor.
The two images below display the noticeable differences.  The image on the left portrays Thetis giving her son Achilles his helmet, while the image on the right promotes Achilles of BBC.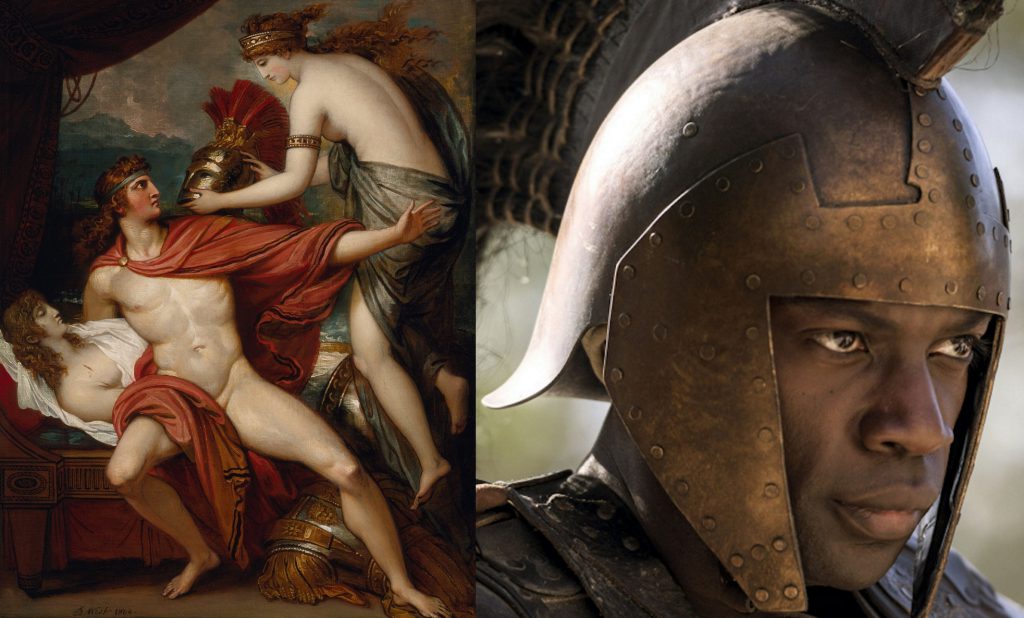 Leave a Reply
You must be logged in to post a comment.