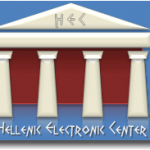 This is a service provided by HEC for collection of signatures on various subjects.
How it works:
You have an idea for a "cause" and you would like to collect signatures in support of your "cause"
HEC will create a webpage for your "cause"
HEC will create a database for collection of signatures and other info you may require from each person who signs (example)
HEC will create a webpage for signatures (example) or a complete website as the WWII German Reparations to Greece website.
HEC could provide target marketing for your cause
If you are in need of an activity requiring this service, please contact HEC at hec@greece.org
---
Current Petitions or Letters for collecting signatures:
---
Disclaimer: EC provides this Signature Collection Application as a service. The opinions expressed in the Petitions or Open Letters are those of the author(s) and not necessarily those of HEC.
---