The Hellenic Genocide Petition

The pictures on this web page are but a few of hundreds demonstrating atrocities committed at the turn of the last century by planned, calculated and well-orchestrated Turkish genocides of Greeks in Asia Minor. There are undisputable data demonstrating that millions of Greeks were exterminated in addition to the systematic eradication and genocide of millions of other Christians like the Armenians and the Assyrians.

Today, the Greek government, under threats by an ever-belligerent Turkish regime bent on expansionism and regional hegemony, has surrendered its sovereignty to the Turkish state by refusing to acknowledge that Greek genocides ever took place in Asia Minor. The Greek government has decided that a law voted upon unanimously in 1998 cannot be ascended into presidential decree because it offends Turkey.

The degree to which Turkey has attempted to censor free speech and truth was evidenced last year when it succeeded in threatening the US Congress to abandon the recognition of the Armenian Genocide. The subjugation of Greek history to Turkish interpretation is tantamount to a subjugation of Greek
sovereignty. The Greek government's acquiescence to this, by its decision to remove all references of Greek Genocides in Asia Minor raises serious concerns about what other elements of Greek sovereignty will be given to Turkish control and decree. It is in the hands of Greeks and philhellenes world-wide to prevent this dangerous development.

Please sign the electronic petition below to preserve Greek history and sovereignty and to prevent Turkish censorship and control of the Greek nation.

To:
His Excellency Kostis Stephanopoulos,
President of the Hellenic Republic
Prime Minister, Mr. Kostas Simitis
Foreign Minister, Mr. George Papandreou

Copy to:
His Beatitude Archbishop Christodoulos
Members of Parliament of the Hellenic Republic
Members of the Hellenic Press

We the undersigned: Hellenes of Diaspora, Hellenes of Greece, Armenians, Assyrians and other descendants of the historical peoples of Asia Minor; and, Philhellenes from many nations, are writing to express our shock and outrage that your Administration is seeking, in an arbitrary action of doubtful legality, to delete the word "Genocide" as a response to annoyance expressed by Turkish regime officials.

Three years ago, Law 2645 passed unanimously by the Parliament and subsequently ruled constitutional by the Council of State, calls for the recognition of September 14 as a day of Remembrance of the Genocide of Hellenism in Asia Minor

Respectfully we urge you, NOT to remove the word "Genocide" in trying to respond to demands by the authoritarian Kemalist regime presently ruling the Turkish people.


Sincerely,
The petition is completed.
See signatures.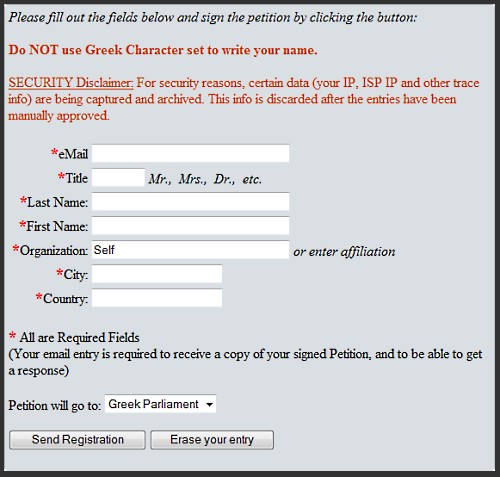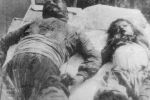 An Hellene and his grandson, slaughtered.


Mobilization of Turkish troops.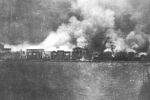 Smyrna being burned by the Turkish army.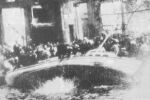 Desperate attempt to escape from Smyrna.
Mustafa Kemal and his Kurdish allies.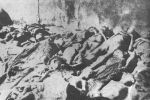 Massacred Christian children.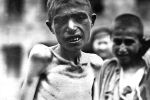 Survivors of the Genocides.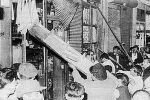 Pogrom of Hellenes in Constantinople, 1955.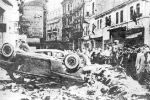 The final act of the Hellenic Genocide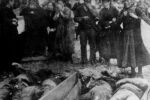 .
Hellenic families mourning their relatives.