29th International Conference of Philosophy Greek Moral and Political Philosophy – From Pre-Socratics to Neo-Platonism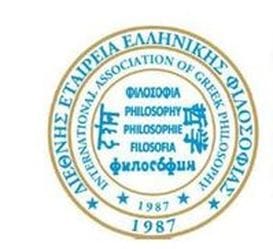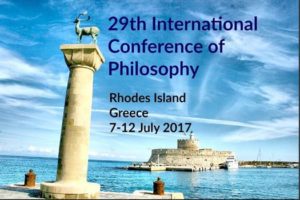 Author: Olivera Z. Mijuskovic, member of the International Association of Greek Philosophy, University of Athens
Dear colleagues and friends,
take participation on the great philosophical event this summer in Rhodes, Greece in organization of the International Association of Greek Philosophy, University of Athens.
All details you can find here: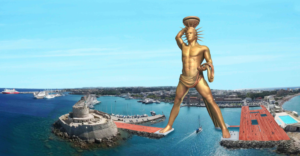 29th International Conference of Philosophy
Greek Moral and Political Philosophy – From Pre-Socratics to Neo-Platonism
July 7-12, 2017
Rhodes, Greece
Call for Abstracts: submission deadline 15th of May, 2017
This conference will bring together scholars and researchers from all areas whose work concerns important issues involving Greek moral and political philosophy. Submissions may concern topics such as:
1. Ethical and political views of Pre-Socratics
2. Plato's moral and political philosophy
3. Aristotle's moral and political philosophy
4. Greek philosophy of Hellenistic and Roman age (moral and political philosophy, logic, ontology, metaphysics, epistemology etc.)
5. Moral and political philosophy of Neo-Platonists.
IAGP welcome submissions from a wide range of disciplines, including Hellenistic Philosophy of Greek and Roman period (Panaetius, Poseidonius, Cicero, Seneca, Lucretius, Mousonius etc.), logic, ontology, metaphysics, epistemology, ethics, politic, as well as other relevant disciplines and fields. Each paper session will have 20 minutes for presentation followed by Q/A session.
Please submit an abstract of no more than 500 words excluding bibliography. Abstracts should be send at: secretariat@iagp.gr
Papers presented at the conference will be eligible for inclusion in a proceedings volume we are looking to publish works that explore ideas, concepts, theories and their implications across multiple disciplines and professions that grapple with the relevant problems of our age.
For further information and participation forms contact secretariat@iagp.gr