Don't Forget!


The Berlin WALL has been knocked down, but the BARBED WIRE put by Turkey 22+ years ago still stands dividing Cyprus, depriving its freedom and not allowing its people to return to their homes!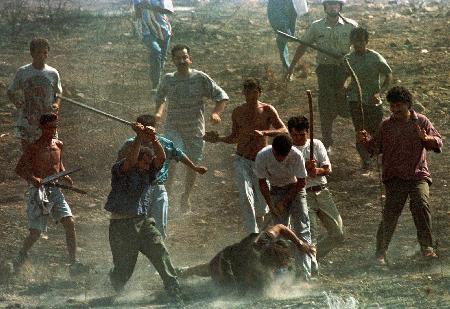 11-Aug-96, Turkish Thugs beat to death a young Greek Cypriot. Such barbaric events have happened too often!

The 1619 Missing Cypriots Page.

Turkish Crimes

The Turkish Crimes of our Century

Learn The Truth, NOW
(We are in search of Roberto Lopes. If anyone knows his whereabouts, please write us)

The Petition for Justice.
Links to related pages to learn the facts:
DIASPORA, read Current Affairs and act!
Return to

HELLAS Home Page.
---
Copyrights © 1996 HELLAS Home Page. All rights reserved. Last updated 15-Feb-99