The Canadian Hellenic Congress is organizing a "Rally for Macedonia" on Sunday, March 11th 2018 at 2:00pm to be held at the:
Consulate General of Greece in Montreal (in front of the ScotiaBank building – corner McTavish)
1002 Sherbrooke Street West
Montreal, Qc H3A 3L6
The Canadian Hellenic Congress is putting out a call to communities, congresses, organizations, associations, religious leaders and the public at large to come out and participate in a RALLY for Macedonia in order to show support for our Macedonia!
Macedonia is Greek, and we cannot allow our history, our culture, our heritage, and possibly our land in the future, to be stolen from us!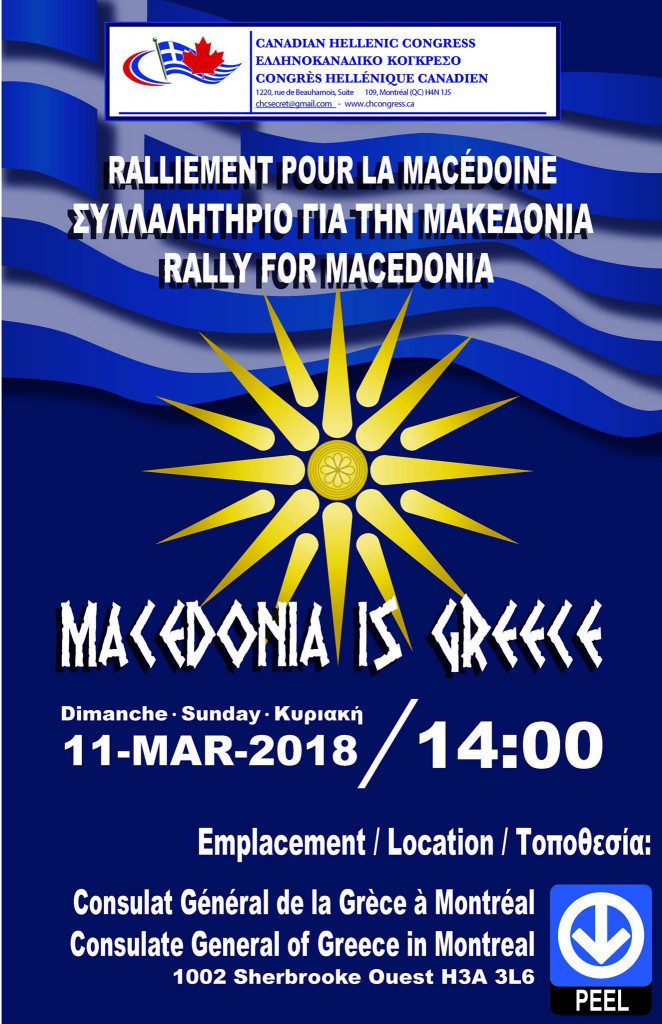 Leave a Reply
You must be logged in to post a comment.