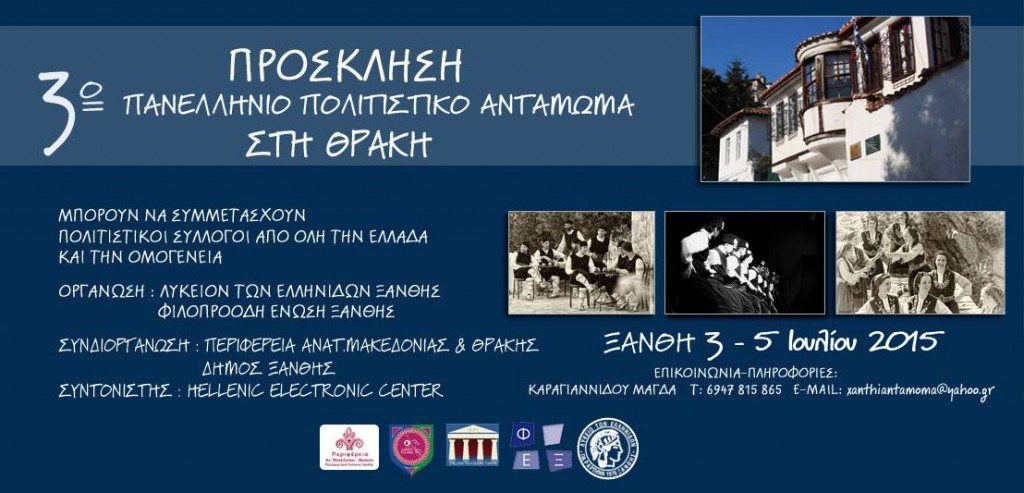 Region of East Macedonia and Thrace (Greece)
The Region of East Macedonia – Thrace occupies the northeastern part of Greece and is bounded on the east by Turkey, on the north by Bulgaria, on the west by the Region of Central Macedonia, and on the southwest by the Aegean Sea and on the southeast by the Thracean Sea. Here you will find the imposing mountain area of Rodopi, the River Evros and Nestos and many lakes and lagoons like Vistonida, which are protected under the International Treaties of Ramsar, Corine and Natura 2000. The Thracian border zone represents an ideal crossroad for supporting a wider communication network of people, technologies and goods since it unites the European Union with the Balkan Countries & Asia as well as with the Western shore of the Black Sea including Russia.
Administratively, the Region is divided into 5 Regional Districts (Evros, Drama, Kavala, Rhodopi, Xanthi) and 22 Municipalities. The most populated urban centres are Komotini that is Region's administrative seat, two big port towns Alexandroupoli and Kavala, and three other towns Xanthi, Drama and Orestiada. The Region includes two islands; the island of "Thassos" and the island of "Samothrace", both of them with long history extending thousands of years ago.
The Region's population amounts to 607.847 inhabitants according to the census of 2005. The economy is based mainly on agriculture and livestock farming, as well as on constructional and industrial activity, trade, commerce, transport, education, and public administration. The manufacturing sector has a high concentration of firms in clothing, textiles, food packaging, wood, paper and metal processing. In the tertiary sector, there are considerable opportunities for the development of tourism due to important natural and cultural resources.
As for the research, development and innovation, the main actors are: the Democritus University of Thrace (DUTH) and the Technological Education Institute (TEI). Both work in close collaboration with the local authorities and the industrial fabric of the region. Other important Institutions are the National Agriculture Research Centre and the Institute of Geology.
A significant peculiarity of the Region of East Macedonia – Thrace is that it expected to be developed as the "new energy centre" of the country, both in production, as well as in transporting and interconnection with foreign networks. This is due to planning and implementation of the following large-scale energy projects: Gas pipeline TGI (Turkey-Greece-Italy)-already functioning, Oil pipeline Bourgas – Alexandroupoli, gas pipe-line Southstream, high tension networks, hydroelectric projects –some of them already functioning – and renewable resources such as large Aeolian parks-already functioning.