YouTube videos
---
Courtesy of Hellenic Electronic Center – Parthenon Marbles Awareness Campaign
by Thanos Voudouris and Betty Hood (Give Them Back!)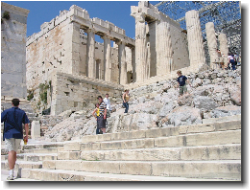 Just walking up the steps of Propylaea…you are in awe!
The great entrance…passing through the massive columns of Propyleae…
In early 1800s, Elgin the vandal…hacked and decapitated…the most renowned building in the world…
The Temple of Goddess Athena! …She Wants Them Back!
The Marble Sculptures belong to Her.
The Acropolis Museum…a marvel of Art and modern engineering…waiting for their return.
The old Athens under your feet…Ictinus and Callicrates with Phidias overlooking from the Parthenon as the Athenian sun bathes the creations of Phidias.
British Museum, make it right. Give Them Back!
Click image to watch the video – music: Mikis Theodorakis (4 minutes)
---
Courtesy of BringThemBack.org

---
Courtesy of Voice Of America
Video: Tess Davis, Executive Director of the Lawyers' Committee for Cultural Heritage Preservation, explains some key terms and concepts: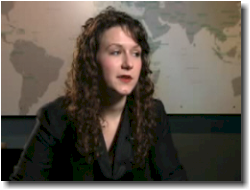 What is "stolen art"? (:24)
Are there legal guidelines in place? (:26)
Do people or countries ever get artwork returned? (:45)
What is "provenance"? (:24)
Is there a compromise? (:24)
What is "repatriation"? (1:18)
What about cultural looting? (:17)
Click image to watch the full video (4 minutes)
---