Greece and India: natural allies?
Even though India is geographically far from Greece, there are important common interests in the geopolitical scene.  This is an opportunity for closer ties with a rising international power.
In recent months India has made various moves to support Greece, Cyprus and Armenia.  In september the Indian Prime Minister Narendra Modi met with his Greek counterpart, Kyriakos Mitsotakis, the PM of Armenia Nikol Pashinyan and the President of Cyprus Nicos Anastasiades.  Regarding Cyprus in particular, he reiterated India's "consistent support for the independence, sovereignty, territorial integrity and unity of the Republic of Cyprus."
This has been in response to Turkey's open support to Pakistan's stance on the Kashmir conflict.   Turkey President Recep Tayyip Erdogan even made reference to the issues in his address at the UN General Assembly, stating that the Kashmir issue had to be resolved through 'dialogue on the basis of justice… not through collision.'  In response, India rebuked Turkey for its military operation in Syria against the Kurds. India urged Turkey to exercise restraint and respect the territorial integrity of Syria. This has been interpreted by analysts as New Delhi chiding Ankara for backing Pakistan on the Kashmir issue.
According to Mint (one of India's premium business news publications) "In view of the deep animosity the three countries (Greece, Cyprus and Armenia) share with Turkey, Modi's meetings with the leaders assumes significance, and is an apparent move to counter Ankara's moves to side with Islamabad against India."
Moreover, just this month India summoned the Turkish ambassador to lodge a diplomatic protest over President Tayyip Erdogan's remarks on the disputed region of Kashmir and warned it would have a bearing on bilateral ties.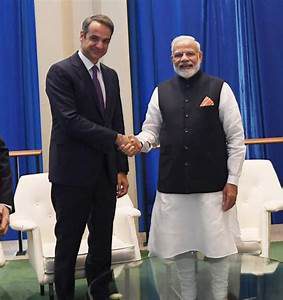 Bibliography
https://timesofindia.indiatimes.com/blogs/toi-editorials/rare-rebuke-india-gets-back-at-turkey-for-supporting-pakistan-on-kashmir/
https://www.newindianexpress.com/thesundaystandard/2020/feb/16/india—turkey-relations-ties-strained-over-kashmir-issue-but-not-sour-2103954.html
https://www.dailysabah.com/diplomacy/2020/02/17/india-sends-diplomatic-note-to-turkey-over-kashmir-issue
https://www.wionews.com/world/as-turkey-raises-pitch-india-reaffirms-support-for-cyprus-territorial-integrity-252329
https://economictimes.indiatimes.com/news/politics-and-nation/india-firms-up-moves-against-turkey-cosying-up-to-pakistan/articleshow/71347703.cms
https://ahvalnews.com/india-turkey/indian-pm-modi-meets-armenian-and-cypriot-leaders-following-erdogans-pro-pakistan
https://www.livemint.com/news/india/india-firms-up-its-moves-against-turkey-for-closeness-to-pakistan-11569855723501.html